Through co-funding from Nordic Innovation, ITS Norway, ITS Sweden, ITS Finland and ITS Estonia had organized a joint Nordic pavilion to showcase Nordic smart mobility industry.
"The Nordic pavilion showed yet again what an important initiative a joint pavilion is. When private companies, research organizations, and public transport entities for the Nordic region join for one week it creates a common ground and common understanding of what the future mobility can and should be", says Jenny Simonsen from ITS Norway.
The Nordic countires and Estonia were showing joint efforts and working towards a common goal: cleaner, safer and greener transport solutions. The pavilion gathered Nordic mobility providers, local authorities, political leaders, research institutions and intelligent transport system technology providers.
Valuable meeting place
Shaped in the form of an open aditorium, the Nordic pavilion attracted a lot of visitors. The week was filled with workshops, presentations, meetings and match-making opportunities.
"I think the pavilion provided a very valuable meeting place for the Nordic actors working within smart mobility and it was great to see the positive and engaging atmosphere the pavilion and the partners behind it had succeeded in creating", says Nina Egeli, Senior Innovation Adviser from Nordic Innovation.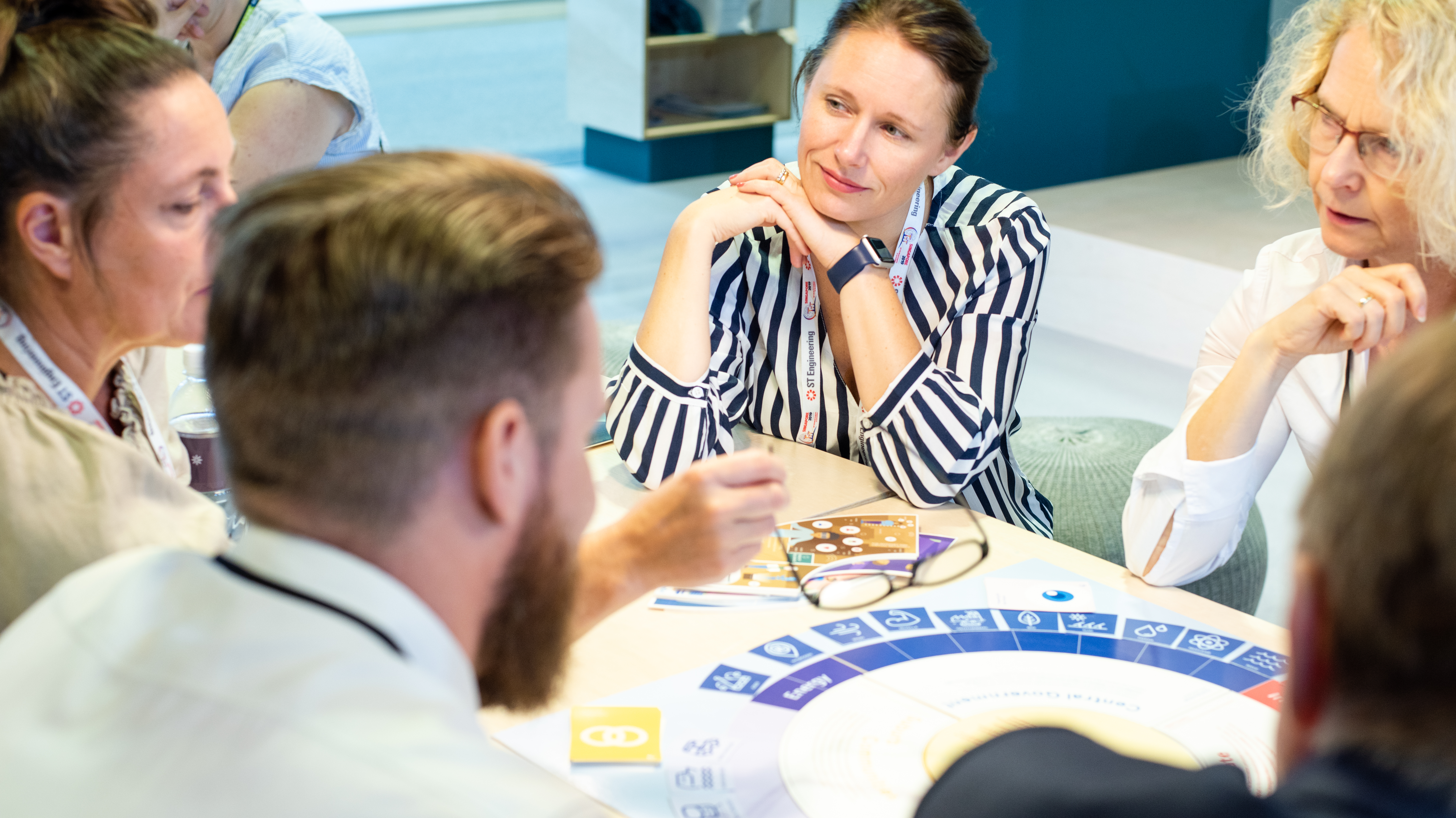 A team from Nordic Innovation was present at the Nordic Pavilion and started the week by helding two game sessions with the Nordic Urban 2050 Futures Game. On Thursday Nina Egeli from Nordic Innovation pitched funding opportunities within the Nordic Smart Mobility and Connectivity program.
As part of the program, the Nordic Innovation team attended also Norwegian and Swedish evenings at the respective countries' embassies and the Smart Mobility Mixer event hosted by Nordic Innovation House Singapore.
"We are very grateful for the opportunity we got to join all these actors, share ideas, learn and establish new partnerships", Egeli concludes.
Smart mobility as a theme
Arranged for the 26th time, the ITS World Congress is the world's largest technonolgy conference. This years' theme was Smart Mobility, Empowering Cities.
The theme was central at the Nordic pavilion, where some of the big topics discussed were MaaS (Mobility as a service), sustainability, data, and both electric and automated vehicles.
One of the many highlights at the pavilion was witnessing a signing ceremony when the Finnish smart mobility company Kyyti Group joined ITF - International Transport Forum Corporate Partnership Board. Kyyti Group is the project leader for the Nordic Innovation funded project Nordic Mobility Innovation Platform, which aims to facilitate the world's first standardized mobility market.