Urbanisation is one of the key future megatrends in the Nordic region, just like in the rest of the world. By 2050, 66 percent of the world's population is expected to live in urban areas and is something we need to plan for also in the Nordics.
Mobility systems play an important part in ensuring that our growing urban areas will be liveable smart, and sustainable and we need to start thinking about how to develop them sooner rather than later.
Based on research, in-depth interviews with mobility experts, and testing, Finnish service design company Hellon have together with Nordic Innovation developed the Nordic Urban Mobility 2050 Futures Game.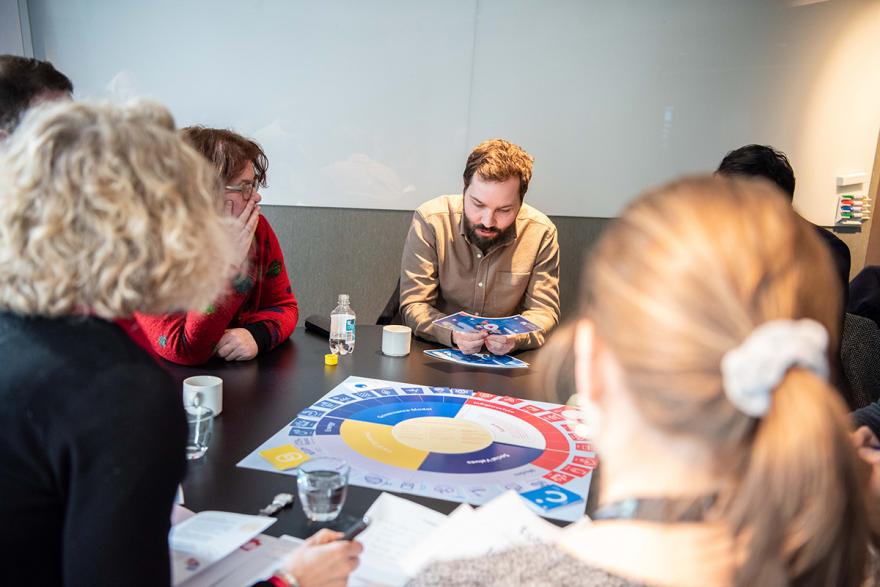 The game can be used as a conversation starter for municipalities, companies and citizens to help plan and prepare for future of mobility, and to encourage participants to create new Nordic project proposals that can be funded by Nordic Innovation. The game is developed as part of our Nordic Smart Mobility and Connectivity program to contribute to speeding up the transition to a sustainable future where Nordic citizens benefit from innovative mobility and connectivity solutions.