Urbanisation is one of the key future megatrends in the Nordic region, just like in the rest of the world. By 2050, 66 percent of the world's population is predicted to live in urban areas and this we need to plan for also in the Nordics.
Mobility systems play an important part in ensuring that our growing urban areas will be liveable smart, and sustainable and we need to start thinking about how to develop them sooner rather than later.
Based on research, in-depth interviews with mobility experts, and testing, Finnish service design company Hellon have together with Nordic Innovation developed the Nordic Urban Mobility 2050 Futures Game.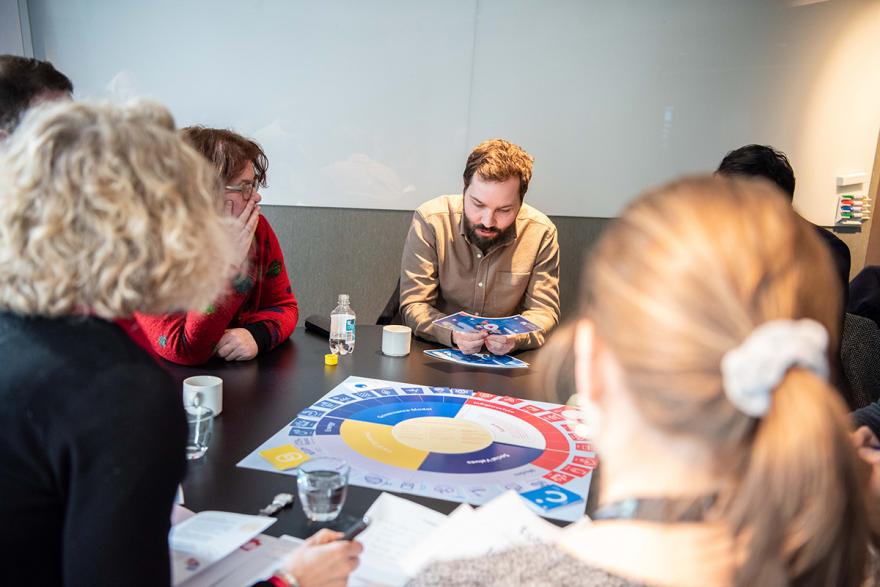 The intention of the game is to be used as a conversation starter for municipalities, companies and citizens to help plan and prepare for future of mobility, and to encourage participants to create new Nordic project proposals that can be funded by Nordic Innovation.
The game has been developed as part of our Nordic Smart Mobility and Connectivity program with the aim to contribute to the transition to a sustainable future where Nordic citizens benefit from innovative mobility and connectivity solutions.
Towards future of mobility in three steps
The overall aim with the NUM 2050 Futures Game initiative is to bring together various Nordic cities to plan a joint vision for 2050.
During the fall 2019, Nordic Innovation will run a series of workshops with mobility experts across the Nordic region. The scenarios and input gathered from the workshops will outline as example cases for the next phase – workshops with cities.
In step three we will select the most promising project(s) and involve Nordic businesses. To develop a sustainable future of mobility, innovative solutions will be needed and partnerships between cities, companies and other stakeholders are foreseen in this part of the process.