What potential exists in the Nordic region when it comes to innovation and health data? With more than 27 million Nordic citizens, we can capitalize on our similar welfare models, common values and comprehensive health data – and work together to face our mutual health challenges.
In the fifth episode of the Nordic Innovation Forecast podcast, we discuss how shared health data in the Nordics can give the region a comparative advantage.
Listen on Spotify or in your favourite podcast app. And don't forget to click "subscribe"!
Sharing health data in the Nordics might strengthen the public health systems in the whole region, which will benefit the entire population in the Nordics. As touched upon in the previous podcast episode, an increased amount of data from all the Nordic countries combined would strengthen the research in the Nordic region.
A big question is how the Nordics could be able to compete with the rest of the world if we do not share health data in our region, and investigate the will to invest in the possibilities that sharing health data gives us.
"[...] if you ultimately want to commercialize your innovation, there needs to be better access to data. A lot of startups don't have the ability to afford expensive lawyers. They can't afford to spend a lot of time making lots of long request forms for the data and, you know, figuring out how to navigate this."

Lisa Mallner, Head of AI Investments, Copenhagen Capacity
Meet the guests:
Lisa Mallner is currently the Head of AI Investments at Copenhagen Capacity. She has been working in the startup ecosystem for a decade and brings perspectives on how the sharing of health data can provide innovation opportunities for small and medium sized organisations and companies in the Nordics.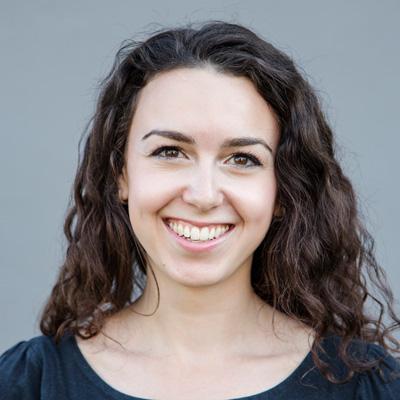 Hanne Pernille Gulbrandsen from Deloitte is one of the authors behind the Bridging Nordic Health Data report published by Nordic Innovation in 2020, which is a legal overview of possibilities and obstacles for secondary use of health data for innovation and development in the Nordic region. She shares her thoughts on the legal aspect of sharing health data. What kind of legal obstacles, national legislation, European legislation like GDPR, regulatory issues and national interpretations or customs are there?
Rasmus Malmborg is Senior Innovation Adviser and Head of Program for the Health, Demography and Quality of Life and Life Science and Health Tech programs at Nordic Innovation. Rasmus talks about how the Nordics stand stronger together in competition with innovations from Asia and the US, regions with huge populations and a potential massive amount of health data.