The article is written by Benedicte Tandsæther-Andersen from Startup Norway for Nordic Innovation.
On 16 June 2020, the webinar Women entrepreneurs — Growth opportunities in the Nordics was held at Startup Norway Campus in the city centre of Oslo, Norway. The webinar's topic was a study from Menon Economics, detailing the various studies (and explanations) of why there are relatively few female entrepreneurs: Female Entrepreneurship in the Nordics 2020.
At the webinar, the content of the new study was discussed — along with measures that can be put in place to increase the rate of female entrepreneurs. Even though the Nordics are considered frontrunners on women's labour force participation, it seems our equality in the workforce doesn't stretch as far as to the entrepreneurial side of society. Why is that?
Marthe Haugland:  "National discussions needed"
When asked what the road ahead will be now that the report has been published and its findings are being discussed, Marthe Haugland (Senior Innovation Advisor at Nordic Innovation) says the group will look at the findings in the report and the recommendations, and see how they can take this further.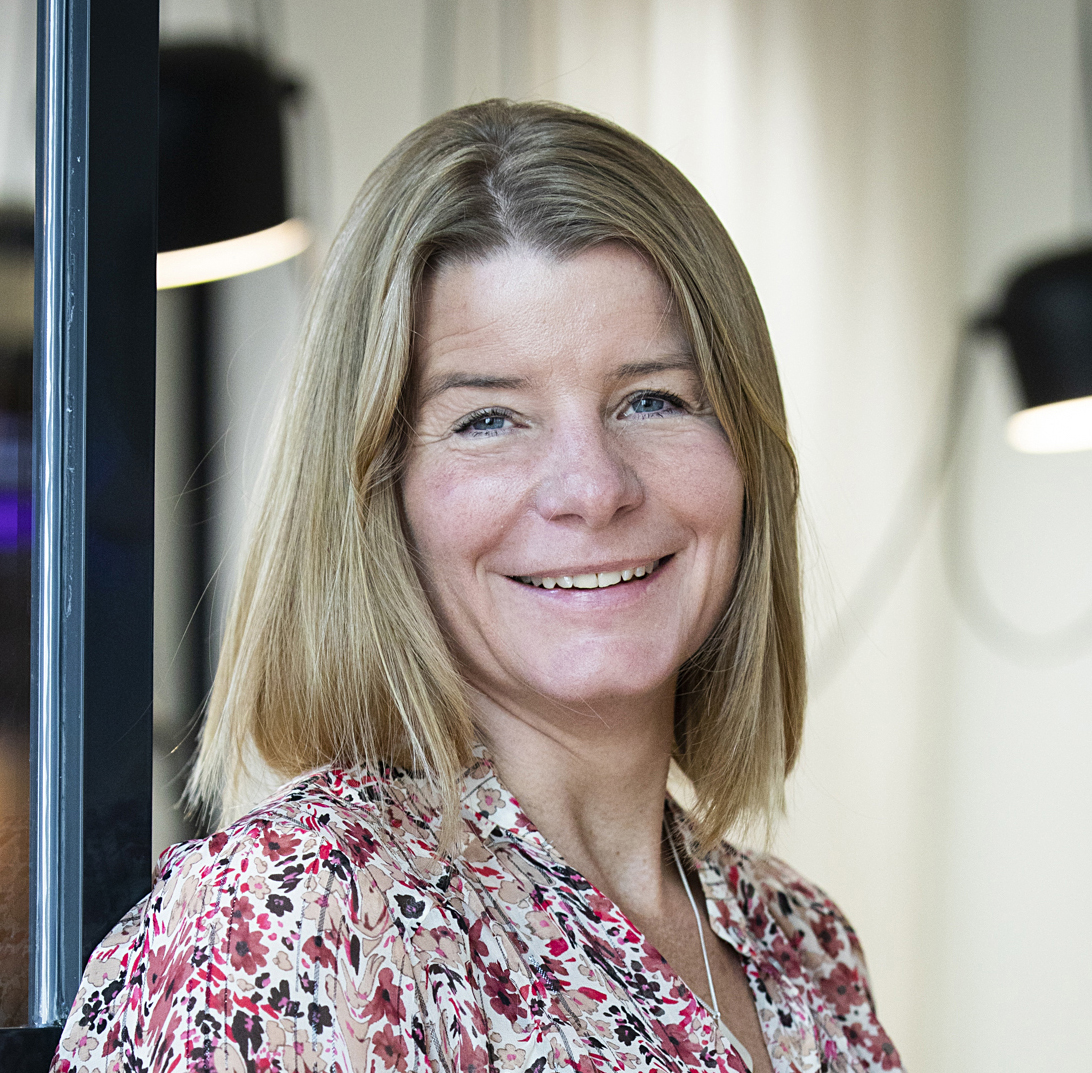 The report shows that there are problems, biases, and obstacles for female entrepreneurs on several fronts.

– Marthe Haugland, Nordic Innovation
"The report shows that there are problems, biases, and obstacles for female entrepreneurs on several fronts. Nordic Innovation can bring the public actors together, but several measures will probably have to be discussed nationally. In the cases where the report shows differences between the Nordic countries, it is possible to learn from each other and discuss: What works in one country can also work in another country", says Haugland.
Nordic innovation's mission is to work for entrepreneurship, innovation and value creation in the Nordics. Gender diversity is also stated as a horizontal goal in the work program 2018-2021. Several sources suggested that there were fewer female entrepreneurs — and the report writers therefore see this as a missed opportunity for value creation in the Nordics. As it is seen as a political priority at the Nordic level, it is also on the agenda at the national level in each of the Nordic countries.
"There might also be initiatives or measures that will make sense to initiate at the Nordic level. All the Nordic countries are quite small, but together we are the 11 largest economy in the world. With the limited number of female entrepreneurs, or female led growth companies in the Nordics, it might be easier to get a critical mass of companies, together", says Haugland.
Virginia Vegas:  "Work to solve this painful problem"
The webinar was organised in collaboration between Startup Norway and Nordic Innovation. But although a report can make the experiences of inequality in innovative spaces feel more validated than before, Virginia Vegas (Program Director at Startup Norway) says the report offers no final conclusions.
"I am very happy to see that the Nordic countries have added this topic on top of their political agenda. In my opinion, this report brings more questions that answers, like what type of growth do we want to incentivise moving forward? Why should women consider becoming entrepreneurs? But the most important thing is that it brings the facts on the table, it sparks a debate on the topic and will hopefully bring more initiatives on a Nordic level to start working in solving this very painful problem", says Vegas.
Vegas adds that she would like to see more initiatives that help women to start up and growth their businesses. In terms of access to capital, she believes funds of funds, especially public ones, should make sure the funds they are investing have enough representation of female investor managers and have a 'Gender Equality strategy' in place as much as they have an ESG strategy in place.
The apparent necessity of 'helping' women find their way to the innovative path might seem forced to some; what about the gender roles? What about the traditional world view, which leaves men to be the breadwinners — and women to do the cooking (and other housework)?
People often innovate by knowing about the struggles they encounter in their everyday lives: This is why we should thank women for the dishwasher, coffee filter, electric refrigerator, electric hot water heater, and disposable diaper — among thousands of other things. And yet, looking at the list of female-led innovation that is making our lives smoother literally all the time (central heating being one of these innovations), it is clear that women don't just bring about female-focused innovation. (The inventions of the circular saw, a bullet-proof fiber, stem cell innovation, foot-pedal trash can, and the fire escape were all done by women — and are of course benefitting far more than the female populace too.)
"I also think this report comes in a very important moment, which is the context of Covid-19. As a consequence of lockdown, women unemployment has risen more than men, increasing gender inequality. So with unprecedented national and international stimulus packages for the economy and for businesses, we should start asking more: How can we help all these women become entrepreneurs? Or how can governments and public entities secure that their funding is distributed equally between men and women?", says Vegas.
Amel Gaily:  "Unconscious biases must be addressed"
Amel Gaily (Managing Director at FIBAN — the Finnish Business Angels Network) says she found it particularly interesting how the sources of funding differed so much between 'all female', 'all male' and 'mixed' teams. She adds that "this raises so many new questions and additional research possibilities." The report's mention of the disconnect between university graduates and entrepreneurship is also something that should be looked into and addressed, according to Gaily.
"The effects that unconscious biases have on entrepreneurship and fundraising would be an interesting topic for future reports and webinars. I believe in the importance of role models and education: In raising awareness, my suggestion is to lead with data", says Gaily.
Liva Echwald-Tijsen:  Addressing inaccessibility
Although not often addressed in debates and political actions intended to increase the amount of female entrepreneurs, one of the major causes of the problem can be the inaccessibility of entrepreneurship. Women from all walks of life in most societies across the world might not only feel that the path of entrepreneurship will challenge them mentally, but also financially — and family-wise. A woman with brilliant ideas might be forced to see them wither away as she cannot afford to put her family's economy on the line — and as she might be expected to keep her family at the core of her ambitions.
Liva Echwald-Tijsen (Founder of Female Founders of the Future) hopes the report can become a tool for conversation and building bridges in the Nordics.
"It is relevant to have a data collection across the Nordics even though a lot of the numbers are not news as such. The structural comparison paints commonalities, displayed differences, showcases where numbers are missing, and a need of further documentation over time, the data collection can become a foundation for building bridges across the Nordics and a foundation for a relevant conversation on the subject entrepreneurship and gender, and gets us closer to solutions", says Echwald-Tijsen.
She adds that, "what can be measured can be changed" — but how we frame our understanding will also affect what we can do about the lack of female entrepreneurs, in the long run.
"Let me give you an example: A sentence like "We need more women in STEM" is a long-term strategy needed for the next generations to come. Yet, that does not help the women who are out of our educational system but have valuable domene knowledge and extensive work experience to use in innovative solutions by entrepreneurship. And this goal of more women in STEM doesn't help these women who have already started a business, and want to match ambitions with profit and growth rates", says Echwald-Tijsen. They are in need of access to funding, network, knowledge and framework to scale.
Educating the women that are not currently studying is also an ambition Echwald-Tijsen wants to bring forward: "If we only educate the younger generations on how they can become entrepreneurs and role models, several decades have to pass before these same women can be found in every generation.
Then there is the lack of initiatives to support entrepreneurship for entrepreneurs that are no longer in school. With the documentation on the age of entrepreneurs by gender, we see that the highest proportion of female founders at the age of 44. Then most people are no longer connected to education, as students. The entrepreneurial ecosystem is in need of developing more accessible and free entry points for non-students".
Thorbjorg Helga Vigfusdottir:  Building societies
Thorbjorg Helga Vigfusdottir (Founder of Kara Connect) says that when reading the report, she was happy to see strategic work done to advance us on the issues presented. However, she also adds that while we all see the problems presented in the data, the problems still prevail.
Vigfusdottir is very supportive of each project that works to gather further insights — and projects that can clarify better the definition of what an entrepreneurial activity is, as opposed to opening businesses. She was glad to see the chapter on the different sectors that women choose, which she thinks this is a key observation going forward.
"However, I would have liked to see in the report, as in others before, a lazer focus on the amazing opportunities that women can bring to the table into the technological revolution that we are going through and now impacts all businesses, workflows and services. Honestly, I want to stop comparing women to the historical idea of a male entrepreneur and find ways to change into that prototype of a person. Let's turn the discussion around and talk about women's qualities as completely missing from entrepreneurial environments", says Vigfusdottir.
She adds that she thinks it would be helpful to talk about each component that the report mentions in depth, and dismiss or increase work and support afterwards on those issues as we dive into what needs to be done. She would further suggest money should be the first component: How to get money, how to grow to get them, and how to manage them. Vigfusdottir theories that women might want to talk about money in a safer environment: One where their concerns are understood as valid, rather than a symptom of being 'risk averse'.
"My sector, which is health, welfare, and educational services are almost completely governed by the public and politicians in the Nordics. The barriers in place regarding innovation in these sectors  — and access to these sectors — are therefore managed by the politicians. I would like to see the issue discussed at that level and actions taken to open up the public sector to the amazing resources and ideas within the minds of the women that have worked and sustained these sectors for centuries. I also actually believe innovation there is the only way we can sustain a Nordic style welfare system. Women built it up, women work in it, and they should change it to increase optimisation and services", says Vigfusdottir.
Anette Nordvall:  "Pivot the mindset on growth"
Anette Nordvall (early-stage tech investor, CEO of Keiretsu Forum Nordics and Cross Nordic Capital) says the report struck a familiar feeling within her: Even after centuries of actively fighting for women's rights, it seems one of the final frontiers won't quite let go. Asked what she thought of the findings, she addresses the apparent inability to discern between different 'schools of thought'.
"That we are still talking about women versus men and don't know what to do? I'm thinking that we need to set the difference between groups, tribes, and 'school systems' —here, growth is measured with an 'old school' attitude. Growth has always been favoured to be exponential: Which means scaling by employees rather than healthy sustainable growth by sales, customers, and services. I believe strongly that we need to pivot the mindset on what growth is. Not based on OPM nor thousands of employees — but to grow by doing and selling services, products, and positive impact on needed shifts in the new 'new normal'".
She adds that our societies, reports, and politicians need to stop underestimating women, and stop stating that women are risk averse. In Nordvall's opinion, women are as much risk takers as any other. However; she strongly believes there is a great difference in the opinion on "what is risk and what is good business ". She suggests that a future report on female entrepreneurship should address what growth scaling is: There is a need to be honest and measure in two ways — what OPM growth is, versus sales of services and growth by business.

"Women are traditionally more active in service occupations. This is not because of anything else than that the leadership of the past 60 years has been driven by men: Have in mind that feminism and women's voting right are only 100 years old. Women have been suppressed for many many generations. We started the new movement in the 70's, but women have been shifting off leadership and continued to take a greater share of the homemaker load. But the shift is already in our presence, strongly built by the millennial generation. Yet, the M-generation are both stopped — and don't really believe in the traditional system is worth their time, as the current systems has so little importance to what makes this generation happy, content, and fulfilled".
As for how women can make use of the world after Covid-19, Nordvall says women must dare to address the issues they are experiencing: By not talking about our experiences, we allow them to remain a part of what it means to be a female entrepreneur, or a woman who has her ambitions blocked by stereotypes and gender roles.
"We know there is a 'new normal' after Covid-19, thankfully. To quicken the process I believe we need to build mentor networks and coach by experience for both the individual and all professionals. I believe that men are a bit better at using and talking about their feelings, when they are asked to be more honest about this. I'm not saying that women gossip but we tend to put the guard up and and our chin down and work hard to survive — and not address the issue. We have a tendency of thinking that someone else has to to bring up the issues: But who is that someone? 'Someone' is us. We are the group, the collective that wants a more diverse workforce, and a more diverse business understanding. That someone starts with you!", says Nordvall.