"The aging population and increasing number of hospital admissions will, in the long run, lead to the Nordic health care model being unsustainable. That is why we are trying to figure out how we can enable individuals to affect their own health, and how cities can organize health services in a better way", says Executive Director for growth, innovation and competitiveness for the City of Tampere, Teppo Rantanen.
Tampere, Espoo, Syddjurs, Tórshavn and Vejle are the five test cities in the project Private Data and Public Health. The project is part of the Nordic Healthy Cities initiative run by the Nordic Smart City Network and co-funded by Nordic Innovation.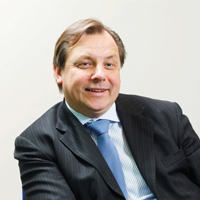 I strongly believe we can apply insight from each other's projects, which will ultimately lead to better solutions in the journey towards a more preventive health care system.

Teppo Rantanen, City of Tampere
During 2021, the goal is to initiate pilot projects that can demonstrate the value of combining public and private health data, before reporting back to the Nordic cooperation with insights in 2022.
More informed decisions
The project is grounded in the belief that when more data is being made available to individuals and health providers, there is greater potential for each person to take responsibility for their own health and avoid an array of diseases.
"Tampere already has a lot of data available from school children and pensioners. Now we must identify the correct way to apply it. For instance, what is the correlation between activity level and different diseases? By enabling the individual to influence their own health development through access to more data, one can succeed with a more predictive and preventive health care system", says Rantanen.
Strict privacy legislation
Both public and private health data have strict regulations regarding privacy. Rantanen says that GDPR and privacy legislation make up the basis for all decision making in the project.
"We must be compliant with existing regulations, both concerning data collection and analysis. In addition, local variations must be taken into account, as we have test cities in different Nordic countries. However, we believe that legislation differences tend to be relatively small. Thus, insight we gain from the pilot projects will be useful across national borders".
In order to be compliant with current legislation, the provider of cloud storage services must be European. In addition, Rantanen and the rest of the project group are working on obtaining permission from individuals to collect data in an efficient manner.
Hope to inspire on a large scale
Rantanen says that they want to get both municipalities and commercial health companies on board when they carry out the pilot projects.
"By including corporate companies in the process, we will have the opportunity to create better solutions, which also helps putting the health challenges in a larger perspective. This will be crucial when we communicate the benefits of the project to various municipalities and politicians".
Health data is a recurring theme in many of the Nordic Healthy Cities projects. For this reason, Rantanen believes that interesting opportunities can arise when combining insights from several Nordic projects.
"There are certainly opportunities for synergies across the projects. Health data is important for everyone, regardless of which Nordic country you reside in. I strongly believe we can apply insight from each other's projects, which will ultimately lead to better solutions in the journey towards a more preventive health care system".